Thank you for joining us for the first Capture Customer Engagement Business Breakfast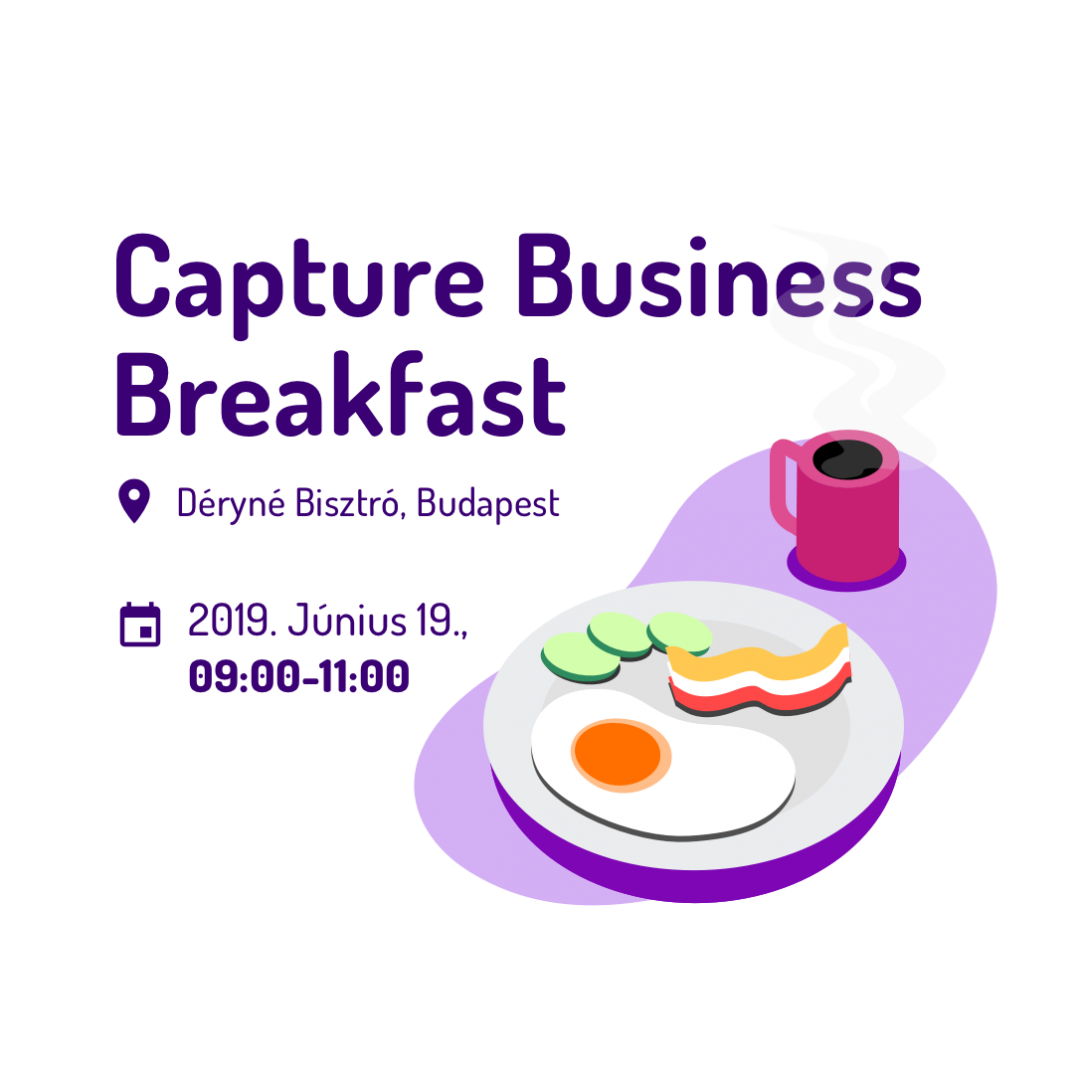 We spent an amazing time with our partners at our first Business Breakfast at Déryné Bistro in Budapest.
In the first part of the Business Breakfast, we talked about the reinterpretation of the roles of Sales and Marketing, discussing the opportunities that lie within. 
First János Gálik, the Managing Director of Capture Customer Engagement talked about the current status quo, how the scenery changed and what are its implications for the organisations who want to excel at customer experience.
Then our guest speaker, Melanie Gipp, Senior Marketing Manager at Marketo (an Adobe Company) showed us how Marketo is handling its own inbound marketing.
For the roundtable discussion, we invited marketing and communication experts to discuss the practical aspects of the issue - from the banking industry, to FMCG and media side. We were pleased to see how a lively discussion was sparked by our questions and how our partners got enthusiastic about this new age and new topic.
We will continue having this professional discussion during Autumn.
In the meantime, please find below the presentations of our speakers.